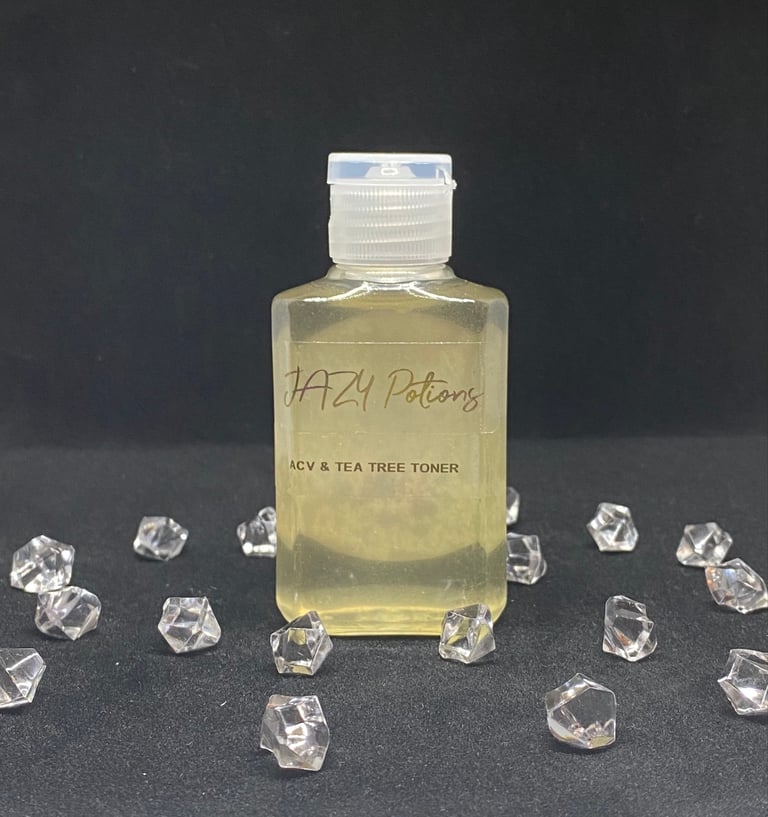 Apple Cider Vinegar + Tea Tree Toner
Our toner is best used after cleansing. Helps to increase blood flow, minimize pores, reduce inflammation and acne scars, plus so much more.
Can also be used on hair and scalp for a quick refresher!
SHAKE WELL BEFORE USE.
Product contains unfiltered ACV with the Mother, strand-like enzymes of protein molecules may be present.
Distilled Water, Unfiltered Apple Cider Vinegar, Melaleuca alternifolia (Tea Tree) Leaf Oil
60 mL